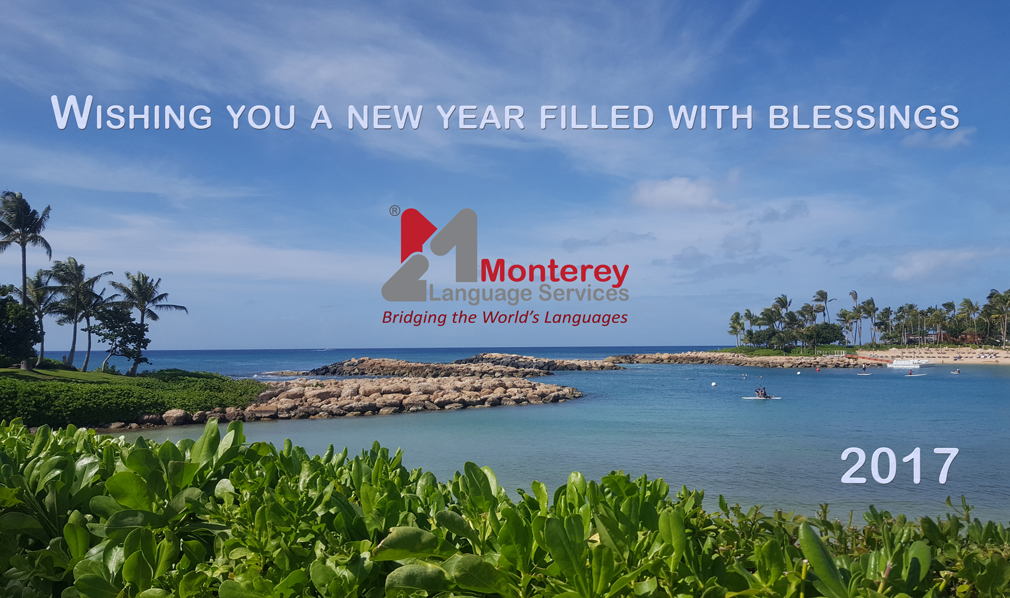 As another year passes behind us and a new one begins, may nature's beauty surround you and may your life be filled with all the blessings the universe has to offer.
The universe is filled with wonders big and small, from a single grain of sand to the sun in the sky. Nature's beauty is all around us – the endless blue horizon, an ancient rock, palm trees rising from the sand.
Other miracles of life are invisible: do we see the wind, or just feel its warm breeze? The clouds in the sky are too high to touch, but we feel their rain. Everything is connected and part of the same wonder, even us.
If at first you don't see life's blessings, don't be discouraged: remember that like the wind they are all around, and you feel their cool breeze! Yes, it's important to be at peace with our environment and the people we are with. Let's be patient, communicative, considerate, and think of others – because everything is part of the same harmony.
As interpreters, it's our mission to bridge the gap of different ideas, backgrounds, languages, and cultures. Being an interpreter is a noble calling, we are blessed by those we have served!
In the same spirit, let's all once again remind ourselves: to be communicative to bring people closer together and let them see that we were never that far apart to begin with.
From the team of Monterey Language Services, happy holidays and may 2017 bring you peace and prosperity.