Monterey Language Services was out in the park at the celebration of Marina's 35th Anniversary, among cultural groups such as Kiwanis International, Youth Leadership Forum of Medicine, Our World Peace Park, and many others.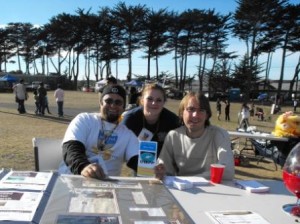 People who speak different languages came by and talked to us, Czech, Pashto, Spanish, Korean, Chinese, etc.  People shared with us their experience dealing with interpreters.  We also got interviewed by local TV.
This was a great day to witness our community's incomparably rich culture diversity.  It's hard to grasp the significance of the culture mix until you come out and see it for yourself. 
It's wonderful for Monterey Language Services to be out and reach local resources & make translation and interpretation services accessible to the people in the community.