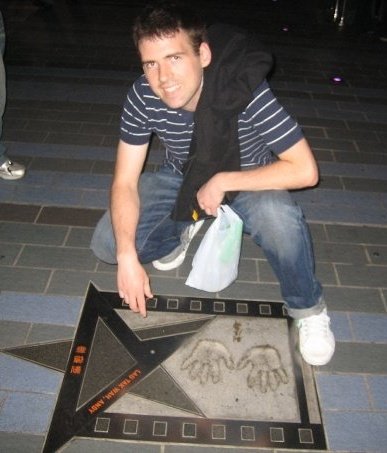 In this blog post we interviewed David Thomson, who is currently a second-year graduate student in the International Policy Studies program at Monterey Institute of International Studies. Fluent in English, Spanish, and Mandarin, David exemplifies how language learning has opened multiple doors for him.
A Passion for Languages
Born and raised in California, David showed a great interest in language learning since young age.  While studying Spanish literature and culture in San Jose State, he has spent time abroad in Madrid, Spain. In his junior year in college, he picked up Mandarin as a minor and went to Beijing University to sharpen his Chinese. These life experiences have given him different perspectives on international issues, which eventually led him to study policy with the focus in trade between the United States and China. David mentioned that "being able to speak another language not only introduces me to a new culture, but also teaches me how people think and behave in that specific culture." He also joked about how being able to speak both Spanish and Mandarin allowed to "survive" in Spain, Mexico, and China during many unexpected situations.
David feels very fortunate to possess multiple language skills in both academic and professional fields. His academic specialty in trade inevitably requires him to gather both countries' situations and argument in order to draft a strong analysis. As a result, his ability to read research journals and articles in Chinese has benefited him greatly. David mentioned that a paper can never be "well-rounded" unless both sides of the arguments have been touched upon. In the professional area, David's academic experience and language skills have helped him land an internship with the U.S. Department of Commerce in Shanghai, and he will continue the internship in San Jose this coming semester.
Benefits of Leaning a Foreign Language
There are many benefits to learning a foreign language. Potential career paths not only include translation and interpretation, but countless others in business and in policy, like David's. In addition, learning a foreign language can lead to a magnificent journey in a foreign country, the ability to watch foreign movies without the aid of subtitles, and the opportunity to make friends all over the world.