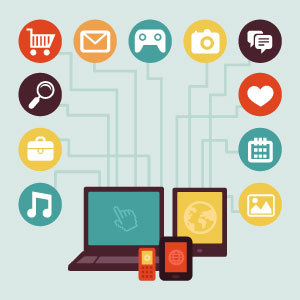 Goal: Propel you into international markets and draw in new customers
WordPress is one of the most popular CMS (Content Management Systems) available today, and with good reason. It's versatile, well-indexed on the internet and SEO-friendly, so it is widely used by everyone from startups to tech companies to multinational corporations like Best Buy and Coca Cola to create their sites.
At Monterey Language Services, we offer full service (one-stop solution) to turn a monolingual website into a multilingual one for you.  No longer do you need to worry about technical details, such as extraction of content or implementation of translation, or even concern yourself with choosing a plugin for the creation of multilingual sites.
Instead, we will take care of it all.  The completed translation including Search Engine Optimization (SEO) in the tags will appear on your WordPress website, ready to propel you into international markets and draw in new customers for you.
Our globalization localization platform is integrated with WordPress, which facilitates and simplifies the WordPress website translation and localization process. It also allows us to monitor any new content you add and have our translators update the translation accordingly.
We will take care of translation and localization in all languages for all the WordPress pages, posts, tags, categories, and custom fields. So you, as the client, are free to relax.  Want to convert your WordPress website to a multilingual website? Just simply let us handle the entire process, hassle-free.
Send in your request! We will deliver a fully translated multilingual website, and make you ready to shine in the world!
Monterey Language Services strives to provide the highest quality of translation and interpretation services. Please feel free to contact us for a quote.