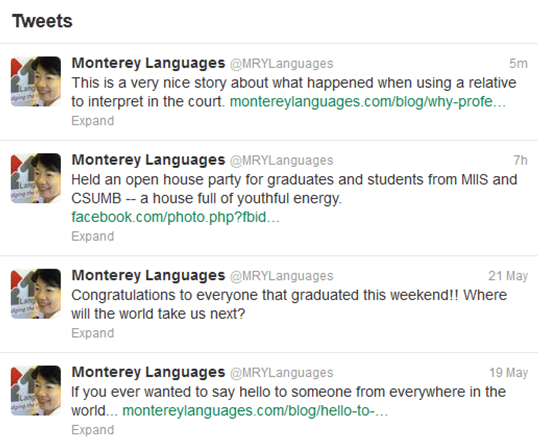 Launched last year, Twitter Translation Center invites translators to help with product but not tweets.
Since its creation, Twitter has been a worldwide phenomenon that has connected everyday people with their favorite celebrities, friends, and everyone in between.  Although the service has been provided worldwide, the company has been trying to translate the business tools into 33 languages in order to reach an even broader audience.
These languages include: Afrikaans, Arabic, Basque, Catalan, Czech, Danish, Dutch, Farsi, Filipino, Finnish, French, German, Greek, Hebrew, Hindi, Hungarian, Indonesian, Italian, Japanese, Korean, Malay, Norwegian, Polish, Portuguese (Brazil), Russian, Simplified Chinese, Spanish, Swedish, Thai, Traditional Chinese, Turkish, Ukrainian, and Urdu.
At the Twitter Translation Center, translators can sign on using their Twitter account and help translate various blocks of text for the company. The upside for the translator is experience in the field, as well as their name possibly on the "Top Ten Translators" for those who have been translating the most.
The @MRYLanguages Twitter account isn't in this top ten just yet, but it does connect directly with Director of Translation Mei-Ling Chen where she will gladly answer questions posed about the company, translation services, or any other related topic in the industry.