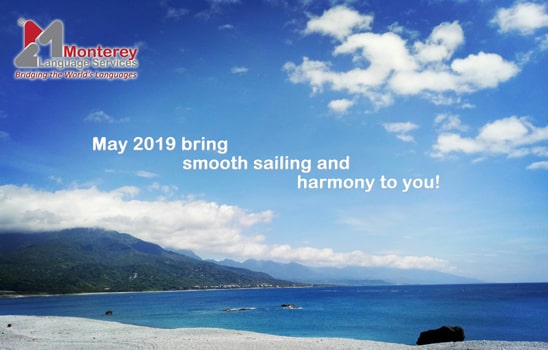 Around this time of year, colleagues at Monterey Language Services are excited to create our own holiday greeting, taking photos of the environment around us, developing a new theme fitting for the year ahead — all of it to bring our most heartfelt wishes to the people we care about.

On the beautiful beach, with the blue sky, white clouds, green mountains, grey sand, and blue ocean — they all come together to create a rich harmony and balance. We hope that 2019 will bring the same richness and harmony to you in all your endeavors!

Happy holidays from the Monterey Language Services team, we send you our warmest wishes for a wonderful 2019!