It was an exciting day at the MIIS Career Fair, an important annual fair for graduate students of translation and interpretation.  A wide range of students came to our booth to learn more about our company and services. The energy in the young professionals was infectious.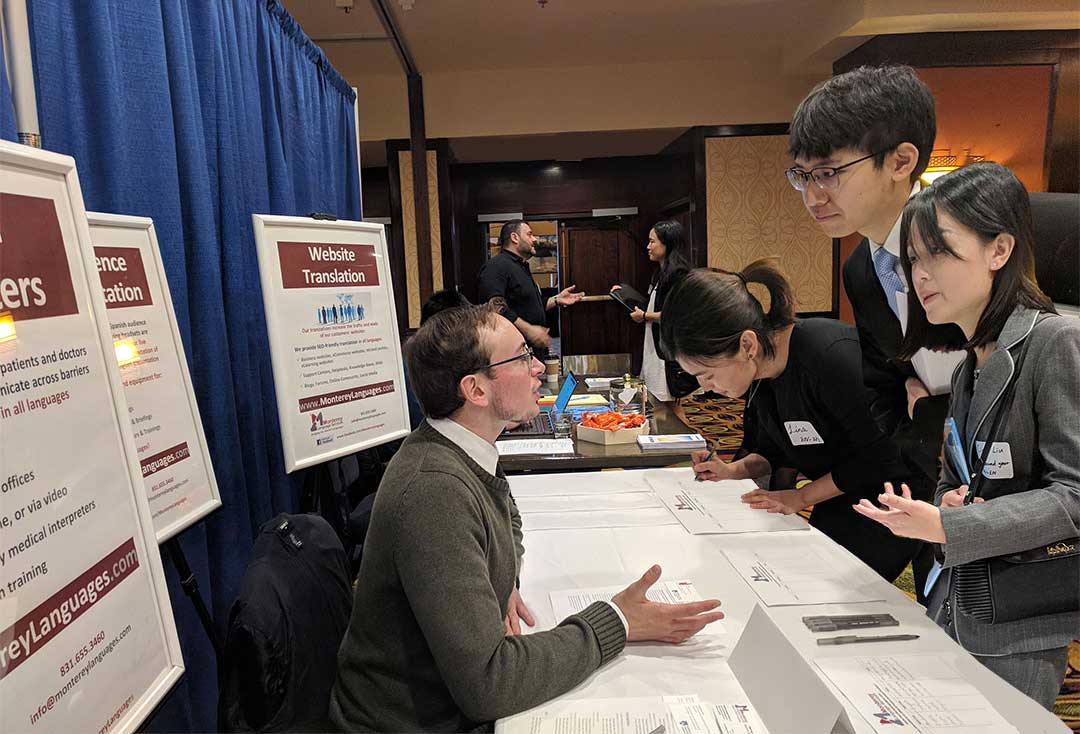 The majority of students told us that they shared our values for bridging the language gap between diverse communities and industries. Indeed, the team at Monterey Language Services feels very grateful to have the opportunity to serve people and society by providing translation and interpretation services every day at work.
Students' professional experience consisted of internships and volunteer work ranging from medical interpretation in hospitals to technical translation on important topics such as oncology, nuclear energy, manufacturing, and IT.
Students had all sorts of questions about internships and the possibilities for work at regional and international levels that Monterey Language Services offers. Many of them had diligently done research and knew about our upcoming project management and interpretation vacancies. They were impressed by the numerous opportunities offered by our company and admired our community involvement. After a very concentrated exchange of ideas, they left our booth feeling very hopeful in the future of the translation industry and our company's role in it.
Monterey Language Services is committed to bridging the world's languages by providing quality, professional and efficient translation & interpretation services in over 175 languages. Please feel free to request a quote from us.