Translators and interpreters are synonyms in some ways: both need to have a good command of at least two languages in order to do their job. Both decode what's in the source language and then encode it in the target language. Both are cross-cultural communicators, whose final goal is to tear down language barriers and facilitate communication.
However, by industry standards, they also have their own distinct professional traits. What do interpreters do that translators don't? What does a translator need that an interpreter can do without? How different are they really on the job? Here are just a few of the things that set translators and interpreters apart from each other.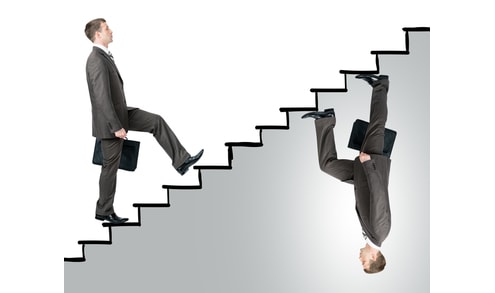 1. Work Mode
Professional translators and interpreters sometimes forget that many people outside of the industry often don't even realize that these are two different professions. To put it as simply as possible, translators write while interpreters speak. A translator takes a text in one language and rewrites it in another language. Interpreters, on the other hand, listen to what someone says in one language and then convey it by speaking in another language.
The fundamental difference in their respective lines of work is this: a translator usually does not speak at a job, but must have excellent writing skills, with all the things this implies: perfect punctuation, spelling, grammar. A successful interpreter needs all the skills required of a good public speaker, delivering messages clearly by speaking.
Translators in general enjoy the luxury of having more time, but that also means they have to be skilled at personal time management and able to focus deeply on one thing for an extended period, whereas interpreters must be quicker on their feet, able to tune out distractions, and have strong multi-tasking skills.
2. Working Environment
Translators and interpreters have different tools in their arsenals, and work in different environments.
A modern translator is computer savvy and skilled with the leading translation software (MemoQ, Trados, Wordfast, Déjà Vu, etc). Translators often have more freedom in terms of where they can do their work, and since translation requires a great deal of focus and time, this means a comfortable space free from distraction, whether it be a home office or a space at the agency or company a translator works for.
Interpreters, by contrast, have much less personalized work areas, since they generally work in spaces that are not their own, although there are interpreters who work over the phone or through video calls from home. Interpreters in many cases also don't own the equipment they work with: simultaneous interpretation requires microphones, audio transmission equipment, receivers, and headphones, but these are generally provided by the translation company or the client. Interpreters working in the consecutive mode have a more modest toolbox which usually includes just a pen and a notebook. Recently, tablets and digital pens with special features have been making their way into consecutive interpreters' kits, but are not yet widespread.
3. Dealing With Pressure
Interpreters work under great pressure because what's being said needs to be interpreted immediately, which doesn't leave much time to think. For interpreters, time is very precious. If they spend too much time on a certain sentence or word, they run the risk of missing important information that follows.
By comparison, translators are not under immediate pressure but incremental pressure. They spend a long time refining their work and even invite others to edit and proofread it in order to ensure that the final product is as flawless as possible.