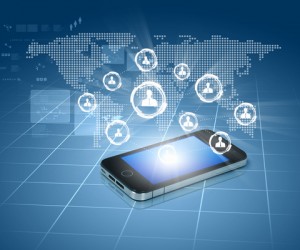 Or, put another way, in-person & remote interpretation.
Local interpreters carry out their services in person. They travel to the location – a conference, a business meeting, a doctor's appointment or a court hearing – and interpret onsite, whether consecutive or simultaneous. There are certainly advantages to sticking with this tried and true approach. Since the interpretation is face to face, there are no worries about technological limitation – no extra delays, always the clearest possible picture and sound, no special adjustment and setup needed.
That is not to say there are no possible pitfalls. Naturally, the pool of available local interpreters is limited, and for rare languages may be entirely nonexistent, not to mention that there is a multitude of travel-related concerns and expenses, from car trouble to traffic.
On the other hand, global interpreters work over the phone or, more often today, through video software. Distance between client and interpreter ceases being a concern, and interpreters' hours become more flexible. Far more languages and much wider pool of interpreters become available. There are no travel expenses.
However, to balance it out, global interpreters are dependent on cutting-edge technology, with all the attached concerns. Fortunately, nowadays, more and more interpreters can meet these requirements, in terms of hardware, software and internet access, and the technology itself has become much more reliable. We are entering into the future.
There is no clear "superior" choice. Whether selecting a global interpreter or calling up a local one is better depends on the event, the languages, set up and people involved, the situation specifics.
We at Monterey Language Services are always striving to determine the best solution for our customers, and to that end, we offer a full line of interpretation services – whatever your needs, we will find the interpreter for you, whether they are five miles away or on the other side of the world.
Monterey Language Services strives to provide the highest quality of translation and interpretation services. Please feel free to contact us for a quote.