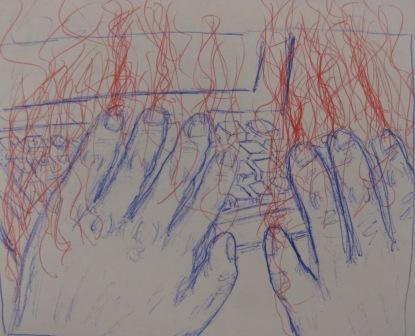 Transcription is being able to take your audio, video, images, interactive content, flash, animation, and more; and type it out word for word in a format of your choosing.
Of course, it's not easy to make your fingers talk as fast as your mouth. For most people the development of this skill comes from years and years of practice and also typing classes; as well as strong fingers and the ability to multitask.
To put this into perspective, let's look at some numbers:
The average typing speed of adults in the United States is anywhere from 40-50 wpm, or words per minute, and the average professional typist usually types about 50-80 wpm. Now, 80 words per minute is a respectable accomplishment for the average Joe, but that's nothing compared to people in dispatch positions and time-sensitive typing jobs who usually type at a minimum of 95 wpm. Even more impressive are advanced typists (including transcriptionists) who strive to have AT LEAST a wpm count of 120.
If 120 wpm wasn't enough to blow your mind, this surely will. According to The Guinness Book of World Records the fastest English language typist in the world was Barbara Blackburn who maintained 150 wpm for 50 minutes, and has been clocked at a whopping peak speed of 212 wpm.
Think you've got what it takes to be the next Barbara Blackburn? Or maybe a transcriptionist? Put your skills to the test! And remember, the more words, the harder it is:
http://www.rapidtyping.com/online-typing-test.html
Monterey Language Services provides transcription services for audio and video files in all languages.