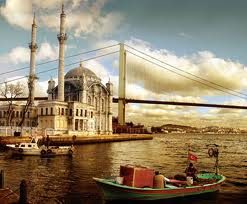 The idea of being able to pinpoint the origin, migration, and evolution of modern day language has kept scientists fascinated ever since there has been technology which allows them do so. The latest of this research was conducted by New Zealand scientists and suggests that the Indo-European language family is descended from a language that emerged in Turkey up to 9,500 years ago!
The Indo-European language family includes languages such as German, French, Spanish, Russian, and of course, English. Although there are slight similarities between certain cognates (words with common origin) such as the English 'mother,' the German 'mutter,' and the Spanish 'Madre,' these researchers went above and beyond by modeling how hundreds of words evolved through time. After following the "migration" of the languages back to the source, the scientists discovered all of these languages descend from Anatolia, the westernmost part of Asia and the western two-thirds of arguably one of the most historical and cultural countries in the world; Turkey.
Although the research is still underway, this discovery is a big one in terms of what scientists can undertake next. This opens up new doors and opportunities to dive even deeper into the history of modern day languages.
Source: http://www.dailymail.co.uk/sciencetech/article-2192729/English-language-descended-ancient-Turkey-experts-claim.html?ito=feeds-newsxml