Let's say your company has a great product or service and wants to start selling it to new markets. You learn that customers are more likely to buy your product if you make the information available in their native languages.
While calling a translation company and requesting a quote might seem to be the next logical step, it is useful to consider the benefits of transcreation when it comes to creative content, such as marketing materials.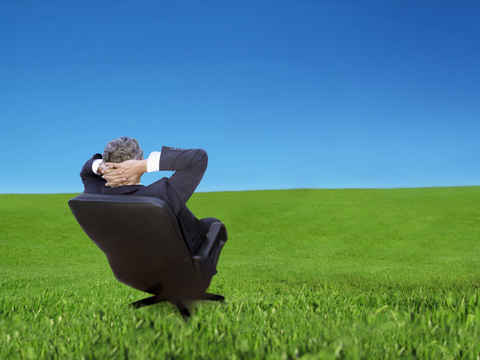 First, let's look at what transcreation is.
Although the term entered the professional jargon of marketing and language experts some time ago, its precise definition remains evasive.
In fact, a myriad of other terms are often used interchangeably depending on the context, such as "cultural adaptation," "marketing translation," "internationalization," "multilingual copywriting," or "free-style translation."
According to Wikipedia, transcreation is the process of adapting a message from one language to another, while maintaining its style, tone, context, and, most importantly, intent.
In the simplest terms, transcreation means creative translation. It involves taking the message, stripping down the words, and recreating its essence often using different words while preserving the creative and emotional intent of the original.
You might ask how transcreation differs from traditional translation.
The key difference is the desired outcome.
A professional translator strives to be accurate and faithful to the original, as well as stylistically and grammatically correct. This is the gold standard for translation.
Yet, when it comes to advertising content, even the best translation might not elicit the intended reaction in your new audience because of cultural differences.
Below are some examples of why transcreation matters.
The Scandinavian vacuum maker Electrolux launched its U.S. marketing campaign with the tagline translated into English as "Nothing sucks like an Electrolux."  The Swedish company belatedly realized that, instead of highlighting the vacuum's high power, the tagline turned off shoppers and damaged its brand in the U.S.
The German sportswear retailer Puma had to promptly withdraw a limited line of shoes produced in the colors of the United Arab Emirates' flag after receiving negative feedback from Emiratis who believed the product trivialized their flag. The negative reaction was intensified by the fact that, in many Arab cultures, the shoe is considered dirty as it touches both the ground and the foot.
When Intel decided to bring its successful "Intel: Sponsors of Tomorrow" campaign to Brazilian markets, it had to change the message in Portuguese to "Intel: In love with the future." This was done after research showed that "Sponsors of Tomorrow", rendered in Portuguese, implied that Intel did not fulfill its promises promptly.(Samples were summarized from the sources: Wikipedia and Business News Daily.)
Transcreation helps avoid some of the pitfalls related to word usage, cultural context, and global vs. local marketing that come up in the process of cross-cultural advertising.
A professional transcreation expert is creative, culturally sensitive, and marketing-aware. He cares about preserving the "feel" of the original content and strives to evoke the same sensations using culturally appropriate linguistic means.
Therefore, when contacting a translation company about translating your marketing content, we hope you inquire about transcreation. It may prove a worthwhile investment as it helps to make your product more competitive internationally and allows you to reach your sales goals more quickly.
Monterey Language Services strives to provide the highest quality of translation and interpretation services. Please feel free to request a quote from us.