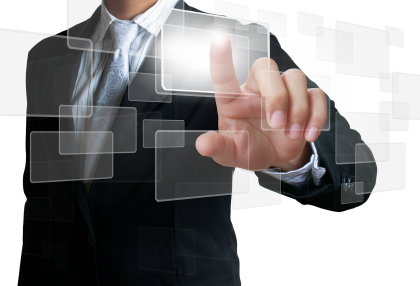 Video Remote Interpretation (VRI): What is the first thing that comes to your mind? For the most part, it's technology. Without technology, VRI would not be possible.
We are already at the point where technology can make this possible with just an app that can be used on any device – tablet, smartphone, laptop or desktop. Our VRI services make sure that an interpreter is just one click away.
Technology such as Skype and Google Hangouts are very popular. However, the downside is that they are not known for being secure, private or reliable, but security, privacy, and reliability are absolutely necessary to serve medical and legal industries.
Monterey Language Services' video conferencing capabilities are in compliance with HIPPA regulations and meet all the requirements set by the court.  Working together with medical and legal interpreters, technical and project management teams, we provide a solid infrastructure for video remote interpretation serving hospitals, clinics, legal offices, and business nationwide and worldwide.
One of our missions is to assist communication in the mobile age. Through modern video and audio systems, we are one step up to bridge the world's languages nationally and globally.  See http://www.montereylanguages.com/video-remote-interpretation-services.html
Monterey Language Services strives to provide the highest quality of translation and interpretation services. Please feel free to contact us for more information.